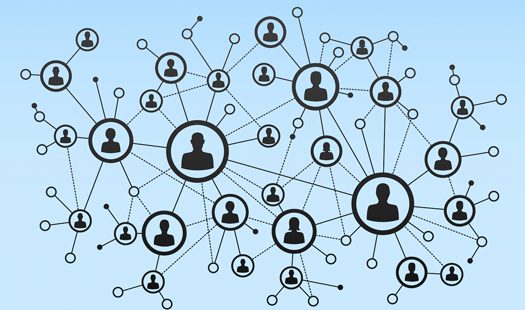 Blockchain backed governance systems (DAOs et al.)
You can find a good article about DAOs and the video of the event here:
http://startupmanagement.org/2016/11/26/daos-automating-governance-or-operations/
---
We are happy to announce our next meetup, with 4 presentations covering the topic of Blockchain Governance Models and a following panel discussion.
Blockchain technology enables new exciting forms of organisation and funding models for projects. We might be witness of fundamental changes how to build and run enterprises of the future.
As always we have more questions than answers in this matter. We want to ask our speakers and debate about questions like:
Which problems the blockchain-based models try to solve? Is decentralization a solution per se? How the blockchain will affect us as a society? Which role will have governments, businesses and ngos in a blockchain based economy? What is a DAO?
Who are the stakeholders and what are their roles in a DAO? Which lobbies are there? What are the risks? How does decentralized (international or even anonymous) governance fit in regulation (jurisdictions)? Is a legal entity needed (Ltd. Inc, AG, Foundation, etc)? What is the legal framework for such projects?
19:15
Doors open (please come early to get a seat, we start on time)
19:30
Welcoming to fablab and introduction by Tomas Diez
Welcoming to the Barcelona Bitcoin Community and introduction to the Decentralized Autonomous Organizations by Carlos Barbero
19.45
William Mougayar – Success Factors in Decentralized Organizational Models
Fernando Gutierrez – DASH DAO www.dash.org
Dash Governance System – Analysis and Suggestions for Improvement 
Manfred Karrer – Bitsquare DAO www.bitsquare.io
Adam Vaziri – Blockchain governance: Legal perspective.
20.45
Panel discussion with all 4 speakers and moderated by Carlos Barbero
22.00
Beers, more discussion and networking at the "El primer cafè" bar
---

William Mougayar – Toronto-based blockchain investor and expert, William Mougayar is the author of a best-seller The Business Blockchain (Wiley, 2016).
Adam Vaziri – Founder of Diacle, a "finreg" compliance and legal consultancy based in London and Hong Kong, and a member of the UK Digital Currency Association.
Fernando Gutierrez – Fernando is a lawyer and entrepreneur. He is part of the core team of the DASH project.
Manfred Karrer – Manfred is the founder and lead developer of Bitsquare and member of the Barcelona Bitcoin Community
This event is presented by Carlos Barbero, founder of BTC-Guardian and Coloured Seeds Coworking Space. Member of the Barcelona Bitcoin Community
---
Language (talk and Q&A): English
As always, entrance is free provided you have RSVPed.
November 25th – Fab Lab Barcelona – c/Pujades, 102 – 19.15h