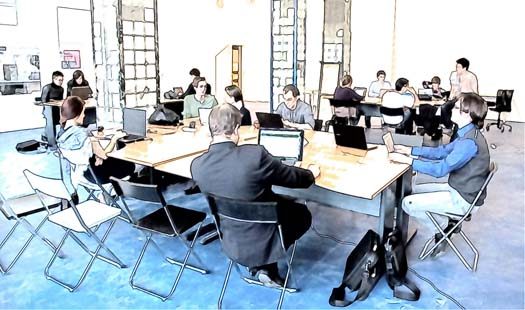 The Process of Things (PoT), Decentralized Trust
We're back and finally presenting our first meeting for 2018. This time
we are invited at one of the best technology spaces in Barcelona – Itnig!
At this meeting we will host exciting presentations about blockchain
tech applied to everyday processes, introducing:
"The Process of Things (PoT), Decentralized Trust and how PoT can allow anyone to create their own transactional currencies". Presenters on the event will be Cosmo Forbes as well as Vladimir Hristov from the PoT team.
For more information about PoT please visit www.processofthings.io .
As always the meetup is free, and the venue does not charge us for the
space, but please be sure to take advantage of their amazing co-working
space area.
If you working on your own project or you are planning a startup campaign
Itnig is one of the best places in Barcelona to do this.
If you are new to Bitcoin, some of our members will help you get
started, also feel free to invite friends.
Please arrive before the start of the meeting so you can find a seat and be
ready for the start.
Other projects and talks are welcome. Please, reach us to schedule your presentation.
Language of this meeting (talk and Q&A): English
Time: January 25th, 2018. 19.00h-21.00h
Place: Itnig – Alava str. 61 (5th floor) – 08005 Barcelona
(https://goo.gl/maps/chSXocSNhCE2)
After 21.00h – Beers and more discussion at the Chinese bar on the corner.
Please RSVP here: