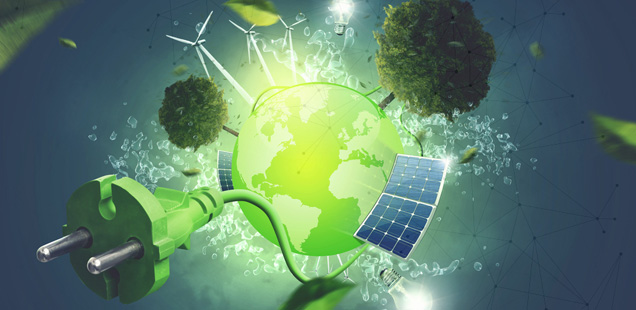 Blockchain for the Energy Transition
Estem encantats d'anunciar la nostra pròxima trobada, on tindrem tres presentacions interessants sobre tecnologia blockchain aplicada al sector de l'energia.

19.00 – Obrim portes (si us plau arribeu d'hora per aconseguir un seient, començem a l'hora)

Presenten Carlos Barbero & Tomas Diez
Mihail Mihaylov – Contractes intel·ligents per a xarxes intel·ligents: el cas de NRGcoin
Simone Accornero – InnoEnergy – DIY Blockchain-enabled IoT devices
Alex Sicart – L'alternativa Sharge, estació de càrrega per als usuaris de cotxes elèctrics
Debat obert – Moderat per Carlos Barbero
21.00 – Cerveses, més debats i networking al bar "El Primer Cafè"
Després de la revolució que va començar Satoshi Nakamoto amb Bitcoin, la tecnologia blockchain està evolucionant a nous camps. Nínxols sencers de l'economia poden revolucionar a causa d'aquest nou sistema de base de dades P2P. El sector de l'energia serà en un futur pròxim a un dels camps on la tecnologia blockchain pot ser clarament disruptiva.
Com sempre tenim més preguntes que respostes sobre aquest assumpte. Volem demanar als nostres ponents i debatre sobre qüestions com:
Quins problemes té el sistema energètic actual? Com pot blockchain oferir una solució? Quins problemes cal evitar? Quins són els factors clau que necessitem per gestionar en les xarxes d'energia descentralitzades?
Mihail Mihaylov is a post-doctoral researcher in the AI lab of Vrije Universiteit Brussel, Belgium. He is the founder of the NRGcoin concept, a decentralized mechanism for rewarding renewable energy, based on blockchain technology. Mihail is the co-founder of the Barcelona Bitcoin Community.
Alex Sicart  is the cofounder & CTO at Sharge. Sharge is a platform that allows you share your charging station to electric car users, using blockchain technology. Forbes 30 under 30 in Tech, 2017 (Alex awarded by Forbes as one of most promising young-game changers)
Simone Accornero: Research Energy Engineer formed at KU Leuven, UPC Barcelona, UNIBO and UPV Valencia, based in Barcelona and currently working at CITCEA. Driven by a strong passion for renewable energies, smart grids, sharing economy, blockchain and sustainable cities. Striving to contribute to the transition towards a decentralized autonomous electricity grid to achieve a more sustainable future.
Aquest acte el presenta Carlos Barbero, fundador de BTC-Guardian i del Coloured Seeds Coworking Space. Membre de la Barcelona Bitcoin Community.
---
21 d'abril de 2017, 19h – FabLab, carrer de Pujades, 102, Barcelona
Idioma (xerrades i debat): English
Com sempre, l'entrada és gratuïta per qui ha confirmat la seva assistència: