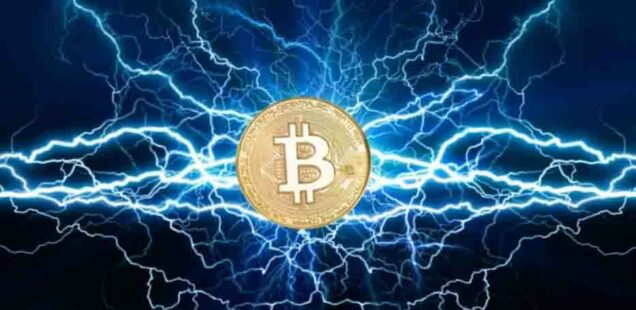 Lightning Network para negocios: retos y soluciones
En este meetup (al aire libre, en una terraza al lado del puerto de Barcelona) vamos a hablar de la segunda capa de Bitcoin que nos permite realizar pagos de manera muy rápida y barata; la Lighting Network. En esta ocasión hablaremos de las oportunidades y las ventajas que ofrece para los negocios. Contaremos como ponentes con un organizador de Bitcoin Barcelona, que nos hablará de su experiencia con la Lighting Network y con 2 miembros de la empresa elenPAY, que nos contarán cómo ayudan a implementar esta solución de pagos a particulares y empresas.
Agenda:
Bitcoin Barcelona en colaboración con Clovr Labs, introducción
Lightning Network, resolviendo las limitaciones de la blockchain de Bitcoin. ¿Qué es y cómo funciona?
Los retos en la gestión de nodos en la Lightning Network
Bolt to the Future: Open Source Treasury Management para tu nodo de la Lightning Network.
Networking & Beers!
Contaremos con los ponentes:
Markush – Organizador de Bitcoin Barcelona
Aleks – Head of Product, ElenPAY
Counterwight – Organizador de Bitcoin Barcelona
José A.P – Lightning Engineer, ElenPAY
¡Os esperamos!
🚨 Queremos dejar claro que se trata de un meetup de carácter técnico, no tratamos temas relacionados con la especulación o la valoración de Bitcoin en el mercado. No hablaremos sobre valoraciones económicas futuras de esta u otras monedas digitales.
La asistencia a este acto es libre y gratuita. Os pedimos que os registréis en esta página para tener una previsión de la gente que asistirá al evento.
El local nos exige un registro para entrar en el evento; tenemos que rellenar este formulario, pero no hace falta dar ningún dato personal real (podéis ser creativos, sólo se necesita un identificador único en el momento de entrar).
📅 Fecha y hora: 15 de Junio de 2023 a las 19.00h
📍 Lugar: Pier01'S Terrace Of Tech, Barcelona
📠🍺 En este evento habrá bebidas gratuitas para todos los asistentes.
Si quieres aportar a la comunidad, puedes dejarnos una donación a través de:
Bitcoin On-chain ⛓ // Lightning ⚡