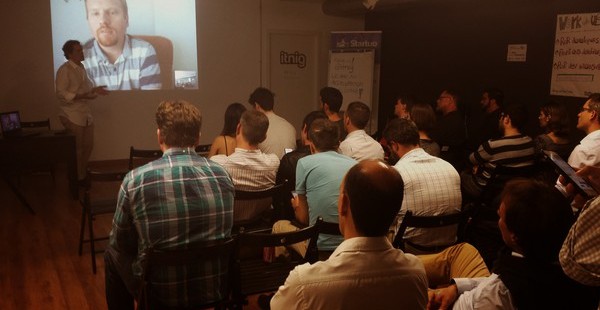 May 26 – Bitcoin Meetup @ itnig
We welcome you to our next official meetup! The meeting space is cordially provided by itnig.

This event welcomes members from APWG – a worldwide coalition unifying the global response to cybercrime, as well as attendees of the Symposium on Electronic Crime Research (eCrime 2015).
Agenda:
19:00 –  Carlos on his bitcoin wallet project, compliance and security
20:00 – Fernando on Dash (formerly known as Darkcoin) – a privacy-centric digital currency
As always, this meetup is free to attend and it is intended to discuss bitcoins, as well as any other digital/crypto currencies. We share knowledge and insights into mining, trading and investing! We also give the opportunity to present your bitcoin business to others and learn about exciting new ventures.
Most talks and group discussions are in English. Of course, Spanish speakers are free to have individual discussions in Spanish or Catalan 😉